by Dr. Noel Peterson, ND, DAAPM
The vast majority of clinics have no idea of whether their PRP is platelet enriched or platelet poor. For over 20 years, Oregon Regenerative Medicine has been the only NW clinic to analyze every patient's Platelet Rich Plasma in our laboratory so that we can provide optimum concentrations of growth and repair factors.
There are many conflicting reports in the scientific literature about the efficacy of PRP. This is because if the PRP is not properly prepared, there will be little or no biologic effect. As the use of PRP has grown, so has the demand for, and availability of, PRP–concentrating machines and methods. But not all of these methods produce biologically active PRP.
A disturbing example of just how bad most PRP processing is
A study published JAMA November 23, 2021 titled "Effect of Intra-articular Platelet-Rich Plasma vs Placebo Injection on Pain and Medial Tibial Cartilage Volume in Patients With Knee Osteoarthritis" (1) is a disturbing example of just how bad most PRP processing is: In this study, the commercial kit used actually removed platelets from 20% of the subjects tested, rather than concentrating them for injection. In fact, concentration was 0.8 X, 20% lower than that of baseline blood! The PRP concentration averaged 1.2X. By contrast, all of our samples are concentrated 500-1000% higher than the preparations used in this study. Is there any wonder that the study found no benefit in knee cartilage volume?
This study should never have been accepted for publication, or at least should have been accurately titled "Effect of Intra-articular Platelet-Poor Plasma ".
If a large, well funded university sponsored clinical trial used a system that failed to concentrate PRP, what are the chances that most clinics do any better? If they are not analyzing patient's samples, are they just trusting the kit manufacturer's sales pitch?
What sets Oregon Regenerative Medicine apart is that we analyze every sample before it is injected, so that we know exactly:
the concentration of platelets (how many times it's concentrated above a person's normal (baseline) levels; and
the concentrations of growth factors, red cells, and white blood cells.
Most positive outcome studies support a platelet concentration of 4X to 6X the patient's normal level of platelets. This translates to an ideal platelet concentration of 1.0 million to 1.5 million platelets per microliter. In our clinic, we test and confirm that our patients are getting 1 to 2 billion platelets in every milliliter of PRP. This concentration stimulates robust tissue regeneration when compared to lower platelet concentrations.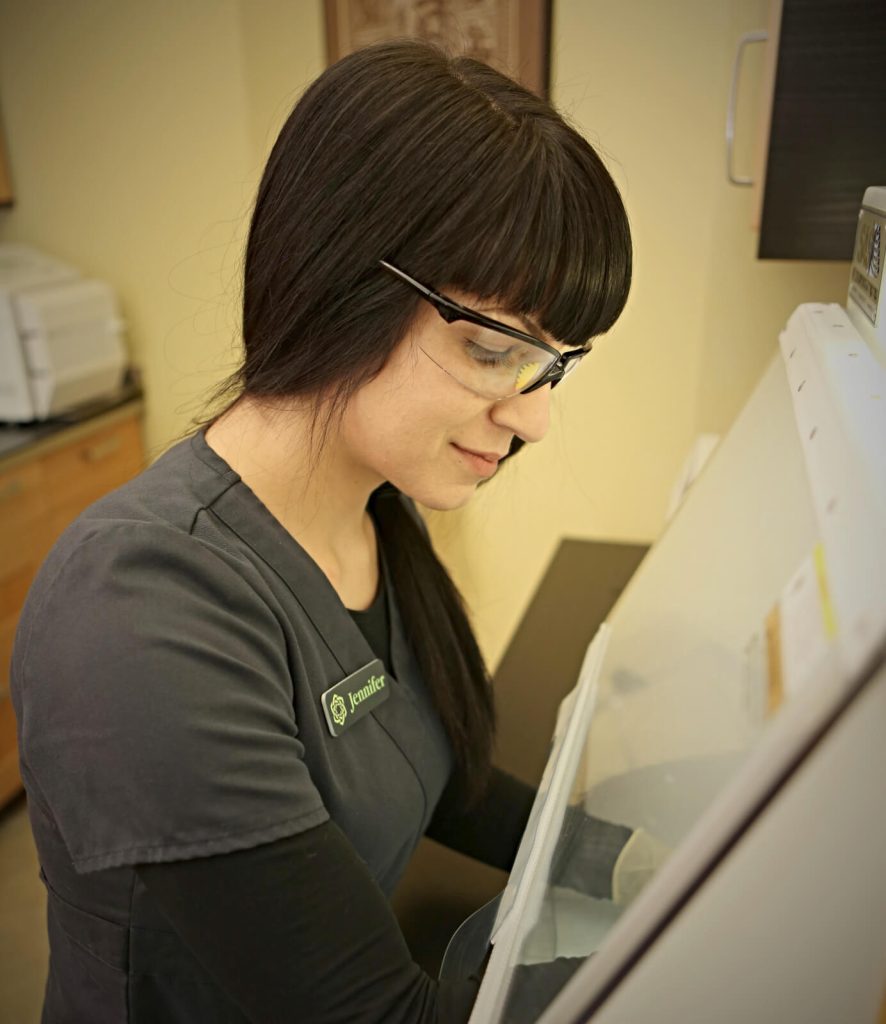 That is a lot of platelets and growth factors helping to repair your injury! In fact, if you counted 1 million seconds, it would take you 11-1/2 days. To count 2 billion seconds it would take you 71 years! When you consider that we harvest between 10ml and 30ml of PRP with every patient, our patients are benefiting from the growth factors in 20-30 billion platelets. It is no surprise that our patients are getting superior results.
PRP is only as good as the skill of your doctor
While the success of your PRP treatment requires biologically active PRP, it is only as good as your physician's skills. And our doctors are some of the most experienced injectors in North America. For over 20 years, Dr. Noel Peterson has been a well-known researcher and pioneer in the use of PRP, frequently lecturing on prolotherapy and training physicians throughout North and South America in the harvesting and use of PRP derived growth factors. Of the physicians who utilize PRP, our team is of the small minority that have the training and experience to properly diagnose and skillfully treat the multitude of conditions that PRP can help.
Stay informed, go with the most skilled and dedicated team in the Pacific Northwest: Oregon Regenerative Medicine!
(1) Bennell KL, Paterson KL, Metcalf BR, et al. Effect of Intra-articular Platelet-Rich Plasma vs Placebo Injection on Pain and Medial Tibial Cartilage Volume in Patients With Knee Osteoarthritis: The RESTORE Randomized Clinical Trial. JAMA. 2021;326(20):2021–2030. doi:10.1001/jama.2021.19415 Centre for Health, Exercise and Sports Medicine, University of Melbourne