At about 20 years old, your skin starts to lose collagen and elastin, resulting in thin, sagging skin with a rough texture. Microneedling stimulates your body's immune system to restore the production of these firming compounds. The Exceed pen is a mechanical device that repetitively punctures the skin with multiple small needles. This creates micro-trauma that will promote healthy regeneration. We can use this technique to reduce roughness, alleviate scars, tighten sagging skin, and balance skin pigmentation.
What you can expect: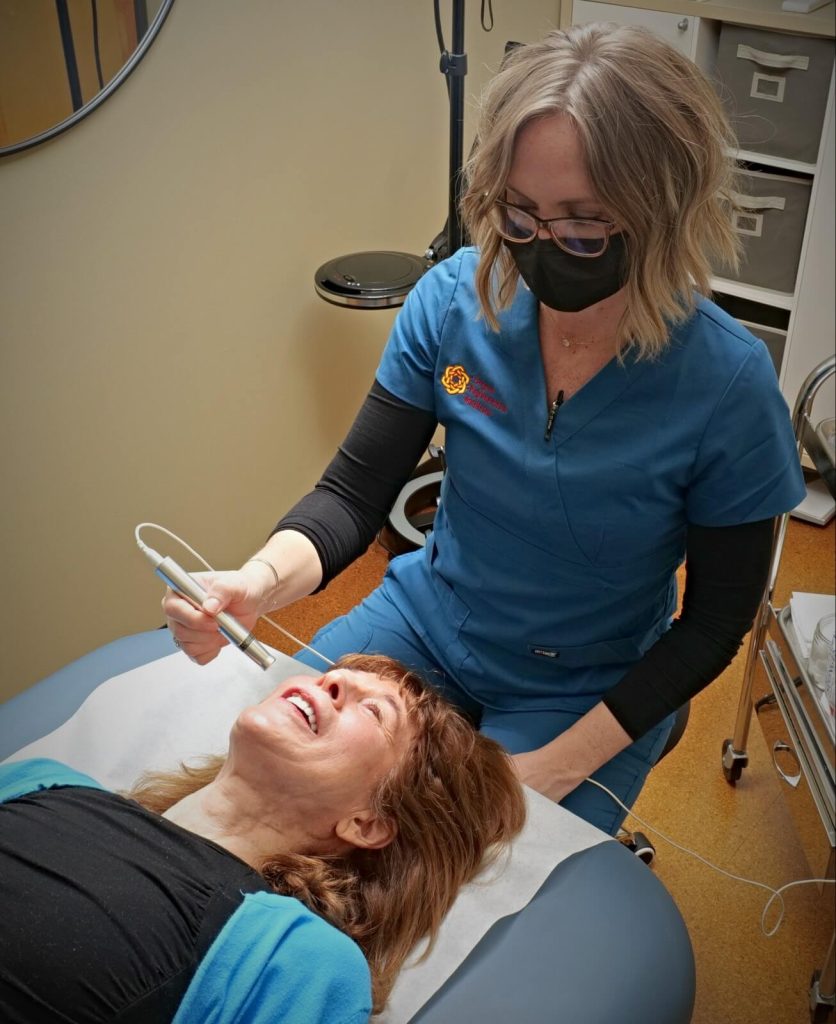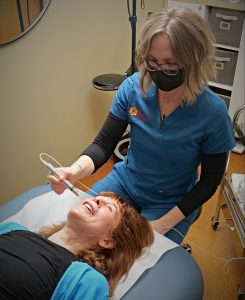 We will apply a topical numbing agent to reduce any discomfort. There may be an occasional burning sensation, but most folks find there is no pain with this procedure. Then we brush your own PRP and hyaluronic acid on to the skin and run the device in multiple directions to maximize the regenerative effect. The whole procedure takes about 50 minutes in office, with 20 minutes waiting for the numbing agent to take effect. After the procedure, you may have some redness for about 24 hours. We will provide you with a serum to apply at home to further enhance the treatment. There is little to no down time. Other than avoiding the sun and any exfoliants for a few days, you will be able to return to your daily life without any changes to your routine.
How we are different:
At ORM we have mastered the process of creating the most effective PRP with white blood cells and growth factors to support the body's natural repair process. Studies find adding PRP to microneedling treatment increases smoothness and firmness and reduces signs of scarring.1
What are the benefits of microneedling?
Reduce the effects of aging, including crepy, loose skin of your face, neck and décolletage
Smooth rough texture and reduce pore size
Reduce acne or surgical scars
Balance pigmentation from sun damage, aka photoaging
Any risks?
Luckily with microneedling, the risks are actually really low. As with any procedure puncturing the skin, there is risk of infection. We thoroughly clean the skin and use sterile needles to minimize this risk. Some studies find enlarged lymph nodes after the procedure (Geizhals). This is usually an indication of an activated immune response, which is our goal. These lymph nodes tend to resolve without any complications.
Maximum benefits are shown with 3-4 treatments about 4-6 weeks apart. Give us a call to schedule a consultation with our naturopathic aesthetic provider.
---
Chawla S. Split Face Comparative Study of Microneedling with PRP Versus Microneedling with Vitamin C in Treating Atrophic Post Acne Scars. J Cutan Aesthet Surg. 2014 Oct-Dec;7(4):209-12. doi: 10.4103/0974-2077.150742. Erratum in: J Cutan Aesthet Surg. 2015 Jan-Mar;8(1):75. PMID: 25722599; PMCID: PMC4338464.
Geizhals S, Grunfeld J, Kwon H, Fox J. Cervical lymphadenopathy from PRP treatment with microneedling therapy. J Cosmet Dermatol. 2019 Jun;18(3):910-911. doi: 10.1111/jocd.12772. Epub 2018 Sep 28. PMID: 30267480.