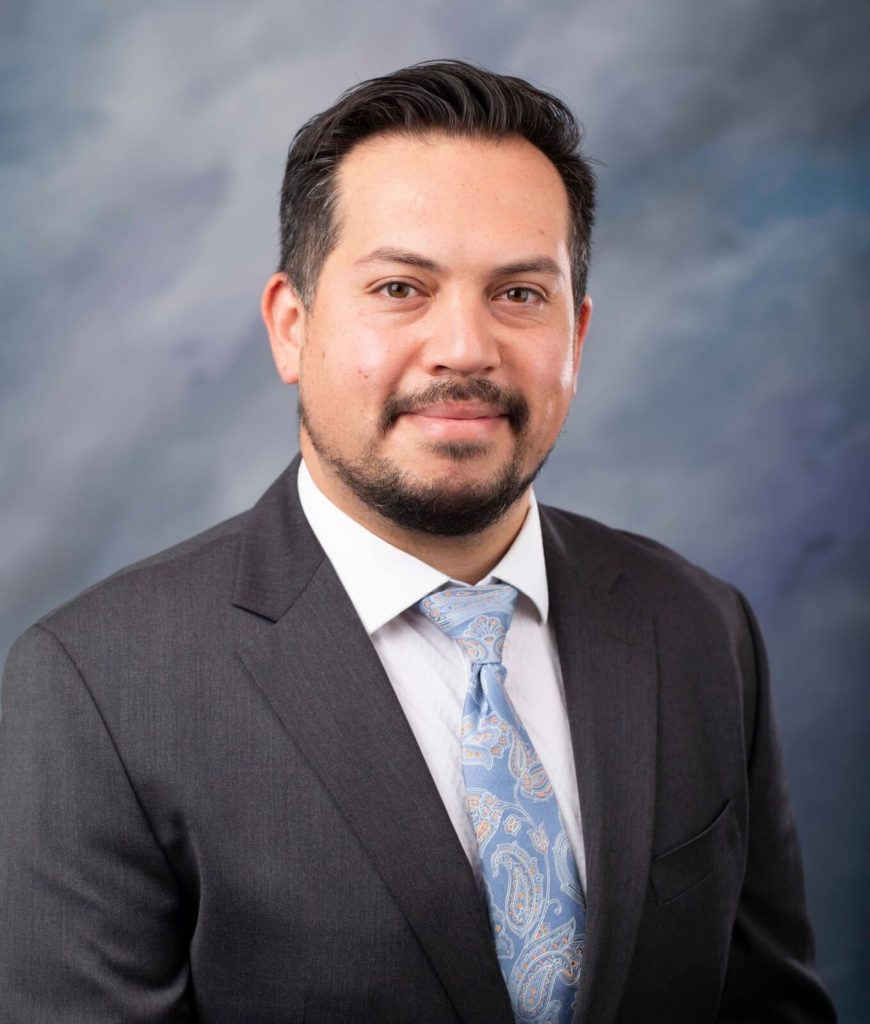 I am very excited to be a member of the Oregon Regenerative Medicine team.  I consider myself to be an Oregonian, having moved to the state before I could walk and having completed all of my preparatory education in the Portland Metropolitan Area.
After leaving Oregon to attend college in Eastern Washington, I returned to Portland to complete a degree in Naturopathic Medicine in 2006. Upon completing my doctorate I helped establish a clinic and practiced Naturopathic Medicine for several years in Lake Oswego before deciding to go back to school to obtain my Allopathic Medical Degree.
After 8 wonderful years in Southern California, I completed my MD and residency in Physical Medicine & Rehabilitation (PM&R) at the Loma Linda University School of Medicine (July, 2021), and was pleased to return home to Oregon, the place where I met my amazing wife (Ivonne) and to the state in which my 3 beautiful children (Luna, Diego, and Eliana) were born.
Joining ORM was an easy decision given that my medical specialty, Physical Medicine & Rehabilitation, is a natural fit with ORM's approach to treating injuries and joint pain. Throughout the entirety of my medical education, including my Naturopathic education, I have always had a special interest in pain and musculoskeletal disorders. Ideally, the body should have the ability to heal itself, which begs the question, why do some individuals transition from acute pain (a healthy and natural response) to chronic pain (an unhealthy response)?
As a Physical Medicine and Rehabilitation (PM&R) specialist (also known as physiatrists), I have expertise in the treatment of a wide variety of medical conditions affecting the brain, spinal cord, nerves, bones, joints, ligaments, muscles, and tendons, which is a natural fit here at Oregon Regenerative Medicine.
In my studies and research, I have found that in the vast majority of cases the reason behind the cycle of chronic pain is an imbalanced inflammatory response. This realization has guided my practice into an approach that integrates my MD and ND training and focuses on optimizing and supporting the body's innate ability to detect and heal damaged tissue through a healthy and balanced inflammatory response.
My approach encompasses lifestyle modification, mental health optimization, and a wide array of medical interventions. Achieving a healthy inflammatory response has a profound effect on a variety of common complaints including (but not limited to): fatigue, pain, sleep disorders, and aging.
Again, I am thrilled to be a member of such a vibrant and passionate practice and to be building long-lasting and meaningful relationships with my colleagues and patients.