Contrary to negative stem cell therapy reviews, the truth is that there are 1000's of published studies supporting the science and clinical effectiveness of adipose and bone marrow stem cells,  and platelet-rich plasma (PRP) to treat a wide range of conditions. A few of these studies were presented recently at The Orthobiologic Institute (TOBI) symposium, including clinical research presentations from the schools of medicine at:
Baylor College of Medicine
Cedars-Sinai Kerlan-Jobe Institute
Cleveland Clinic
Case Western Reserve University
Cornell University
Emory University
Harvard University 
Mayo Clinic
Rush University
Stanford University
UC Davis
University of Colorado
University of Pittsburgh
University of Southern California
University of Western Australia
…and many more
Bad actors
While there are many legitimate clinics providing stem cell therapy for orthopedic conditions, there are also unscrupulous clinics that sell "stem cells" to treat just about any condition.  News outlets often headline the bad actors who have injured patients or charged outrageous prices for stem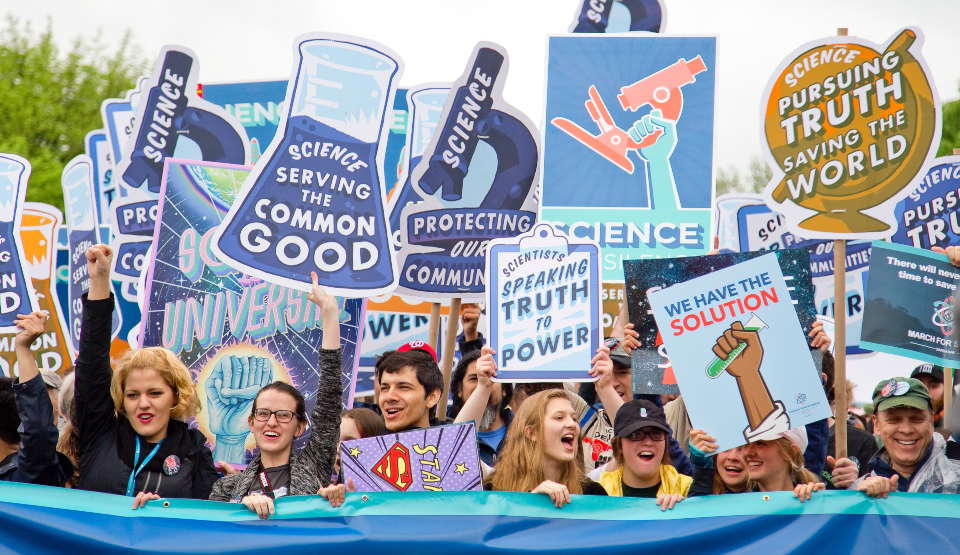 cell treatments. Mainstream media often goes for the attention-grabbing adverse headlines and then recycles over and over the rare incidences of stem cell harm and fraud.
For example, a recent Washington Post article cited the 2016 case of the notorious ophthalmology clinic in Florida that used an unapproved protocol to inject adipose stem cells directly into both eyes of two patients with macular degeneration. Both patients were blinded and I am appalled by the conduct of this clinic.
Negative stem cell therapy reviews leave out key details
I know for a fact the Washington Post did not tell the whole story. Because I sit on the International Cellular Medicine Society's Institutional Review Board (ICMS IRB), I am intimately familiar with the details of this tragedy. Our panel of physicians, researchers, and public members reviewed the safety of this study proposal when the ophthalmologist applied for human trial approval several years ago. No patients were ever enrolled in the approved study; instead, the clinic blatantly went rogue and treated these 2 patients in an unapproved and dangerous fashion as follows:
Instead of the MD ophthalmologist who had been approved by the ICMS IRB, both patients were injected by a nurse practitioner on staff.

The IRB specified that all patients being treated had to already be clinically blind prior to the treatment. The IRB required a 'best corrected visual acuity' or 'BCVA' or worse than 20/200. The patients treated did not meet this requirement.

The IRB insisted that only one eye could be treated at a time. The nurse practitioner injected both eyes of each patient at the same time. 

The IRB was not informed of all the details, but there is a high likelihood that the nurse practitioner performing the injections ignored accepted practice guidelines and failed to neutralize the collagenase enzyme used in isolating the stem cells, and the residual enzyme damaged these patients' eyes. 
One bad apple spoils the bunch
The results were tragic for these patients. Unfortunately, this clinic's malpractice story is being retold over and over as a case against all stem cell treatment in general. The news industry continues to generate negative stem cell therapy reviews and focus on the extremely rare instances of harm. Meanwhile literally thousands of stem cell treatments have been performed safely and effectively.
Is transient nausea and light-headedness a catastrophe?
The Washington Post bias is clear because the article went on to describe a third patient that had been "catastrophically injured" after a stem cell joint injection in their knee. What was the catastrophe?  The patient developed "transient nausea and light-headedness" several hours after the injection. I've practiced here in Lake Oswego for over 42 years, and this is the first time I have heard that an episode of nausea and light-headedness constitutes a "catastrophic" injury. But in the age of misinformation, even nausea and light-headedness can be spun into negative stem cell therapy reviews.
The news industry continues to generate negative stem cell therapy reviews and focus on the extremely rare instances of harm. Meanwhile literally thousands of stem cell treatments have been performed safely and effectively.
Patient, do your research
This is not to say that there is not a potential for harm from stem cell treatment. But these attention-grabbing negative stem cell therapy reviews have ignored all the good work being done with adipose-derived stem cells. There is an ongoing effort by paid "experts" to discredit the entire field by associating the legitimate clinics with the very few bad actors and the "pop-up" clinics out for a quick buck.
Buyer beware, because there are lots of those pop-up clinics run by inexperienced providers that are out there deceiving patients and providing sub-optimal care. At ORM, we have decades of experience helping thousands of patients using regenerative injections with prolotherapy, PRP and adipose biocellular therapy. Patient, do your research!
---
A sample of the Presentations at TOBI 2019, the 10th Annual PRP and Regenerative Medicine Symposium:
The Unique Role for Adipose Tissue in Shoulder Disorders: Osteoarthritis and Rotator Cuff Pathology – Joanne Borg-Stein, MD, Harvard Medical School, Department of Physical Medicine and Rehabilitation, Boston, MA
Bone Marrow Aspirate Concentrate for Meniscus and Cartilage: From Processing to Clinical Indications and Outcomes – Jorge Chahla, MD, Rush University Medical Center, Department of Orthopaedic Surgery, Chicago, IL;
PRP in Sports Medicine: The Evidence and What I Do – Brian Cole, MD, Rush University Medical Center, Department of Orthopedics and Department of Anatomy and Cell Biology, Chicago, IL,
The Evolving Biologic Landscape for Foot and Ankle Injuries – MaCalus V. Hogan, MD, MBA, University of Pittsburgh School of Medicine, Department of Orthopedic Surgery, Pittsburgh, PA
Leucocyte-rich Platelet-rich Plasma (LR-PRP) Treatment of Gluteal Tendinopathy: A Double Blind Randomized Controlled Trial with 2 Year Follow Up – Jane Fitzpatrick, PhD, MB.BS, FACSEP, University of Western Australia Crawley WA, Australia
Effects of Aspirin on Growth Factor Release from Leukocyte-Rich Platelet-Rich Plasma in Healthy Men – Prathap Jayaram, MD, Director Regenerative Sports Medicine,Baylor College of Medicine, Houston, TX
New Biologic Formulations to Treat Muscle and Tendon Disorders – Jason Dragoo, MD, Stanford University School of Medicine, Department of Orthopedic Surgery, Redwood City, CA
Emory Sports Medicine Updates on Knee OA: BMC Harvest Techniques, BMAC vs MFAT, and Ongoing Multi-Center Trial – Kenneth R. Mautner, MD, Emory School of Medicine, Department of Physical Medicine and Rehabilitation and the Department of Orthopedic Surgery, Atlanta, GA
Adipose Tissue in Orthopaedics: Overview and National Status – C. Thomas Vangsness, Jr., MD, Keck School of Medicine of USC, Department of Orthopaedic Surgery, Los Angeles, CA
Should We Continue to Use the Term "Stem Cell"? What We Should be Focusing on in the Next 5 Years, 10 Years? – Arnold Caplan, PhD, Case Western Reserve University, Department of Biology, Cleveland, OH
Meniscus Management: Appropriate Indications and Navigating the Spectrum of Options – Bert Mandelbaum, MD, Cedars-Sinai Kerlan-Jobe Institute, Los Angeles, CA    
Hip Preservation: Osteotomies, cutting edge arthroscopic techniques and Biologics for Dysplasia and Early OA – Omer Mei-Dan, MD, University of Colorado School of Medicine, Department of Orthopedics, Denver, CO               
Novel Stem Cell Treatment to Reduce Pain and Mobility Issues Caused by Degenerative Disc Disease – David Copenhaver, MD, MPH University of California at Davis, Department of Anesthesiology & Pain Management, Davis, CA
Update on Orthobiologic Research at Mayo Clinic Including Gene Therapy for Osteoarthritis – Jacob L. Sellon, MD, Mayo Clinic, Department of Sports Medicine and Department of Physical Medicine and Rehabilitation, Rochester, MN
Cord Blood Cells Poorly Disguised as Stem Cells – Lisa Fortier, DVM, PhD, Cornell University College of Veterinary Medicine, Department of Clinical Sciences, Ithaca, NY
Evaluation of the Safety and Exploratory Efficacy of PSC-01, an Autologous Adipose Stromal Vascular Fraction Cell Product For Knee osteoarthritis – Christopher Rogers, MD, San Diego Orthobiologics Medical Group, Carlsbad, CA
Morbidity & Mortality Case Report: Learning from a Lipoaspirate Adverse Event- Colonel – Sean Mulvaney, MD, Department of Defense, Fort Meade, MD
Managing Hip Chondral Lesions. Intraosseous (IO) Hip Infiltrations with PRP: 1 Year Outcome Results – Nicolás Fiz, MD, Arthroscopic Surgery Unit, Vitoria-Gasteiz, Spain
Avoiding Knee Arthroplasty in the Young Patient: Osteotomy and Biologic Therapies Mikel Sánchez Álvarez, MD, Arthroscopic Surgery Unit, Vittoria-Gasteiz, Spain
Photos by Joel Filipe, Drew Hays, Vlad Tchompalov and Michael Longmire on Unsplash