By: Dr. Noel Peterson
My patients often ask,  "Since platelet-rich plasma (PRP) Prolotherapy is the only treatment that has worked for my condition, why didn't my doctor recommend it?" I believe that the primary reason is that the majority of doctors have never heard of Prolotherapy, and if they have, they simply do not understand the importance of treating ligaments. Prolotherapy injections heal by stimulating a wound repair cascade, which restarts your body's innate repair mechanisms and can result in permanent repair of damaged connective tissue.  Depending on your injury, the addition of platelet-rich plasma or adult stem cells can add powerful regenerative healing properties to your Prolotherapy treatment.
Patricia was a perfect example of the effectiveness of PRP Prolotherapy as an alternative to invasive surgery.
For Patricia, just getting to her first visit was a challenge. She could not sit and had to lie down in the back of their SUV while her husband drove the 2-hours from Olympia. She had been in severe pain for over 12 months. As an emergency room physician, she already knew all her conventional medical options and did not want to undergo surgery. After 12 months of trying rest, medications, physical therapy, acupuncture, and chiropractic, her pain was still making it extremely difficult to sit and drive the 5 minutes every morning and evening to and from her work, and her daily routine had dwindled down to just lying in bed when she reached home. Then a colleague told her about how I had treated his chronic back pain successfully with prolotherapy and explained the importance of treating damaged ligaments. It made perfect sense to her, and she wondered why she had never heard of it.  She decided a painful car ride was worth it if this could be a potential solution for her, and she made it to the appointment.  After a thorough exam and review of her MRI and x-rays, my assessment was that her referred pain patterns and exam showed severe laxity of the iliolumbar and lumbosacral ligaments, which had destabilized her sacroiliac joints, and caused overstretching in her L5-S1 facet joints. She was in constant pain and had sciatic nerve impingement because her muscles had been recruited to stabilize her spine.
We started treatment that day, injecting her own platelet-rich plasma into the damaged ligaments. For her second treatment, she was already 50% improved and had been able to sit in the car for the 2-hour drive. By her 4th treatment, she was 95%, driving herself to the appointment, and back to her normal activities and life. Over one year later, she has continued to remain pain-free.
So why had PRP prolotherapy cured her problem when all other treatments had failed? What her other doctors and therapists had missed is that most musculoskeletal pain comes from damaged ligaments, tendons and other connective tissues. The ligaments are the most densely innervated tissues of the body and are essential to a stable joint. When ligaments are injured, the joint becomes unstable. Nerves embedded in the ligaments send reflex signals to recruit muscles in an attempt to restore stability, causing muscle spasm and pain.  This ligament referral pain can mimic nerve compression, often leading to misdiagnosis and mistreatment of the source of pain, sometimes with unnecessary surgery. Most other non-surgical treatments focus on stretching and strengthening muscles, blocking pain with drugs, or re-aligning vertebrae. None of these treatments directly treat the connective tissue that has been injured. This is why physical therapy, chiropractic, acupuncture, and drugs are often ineffective at permanently relieving pain and restoring normal function. Only when the tissue is repaired by prolotherapy, (and in Patricia's case platelet-rich plasma injections) is the normal strength and elasticity restored to the connective tissue. Once the joint is stabilized, the muscles acting on your joints are allowed to relax, and nerve impingement and pain are finally relieved.
As Patricia told me after completing her treatment, "you can get your life back".  Don't let pain take over your life, come see us to begin your journey to feeling pain-free and more like yourself, starting as soon as that day.  For more information and to schedule your treatment, call us at (503) 636-2734, or visit us at OregonRegenerativeMedicine.com.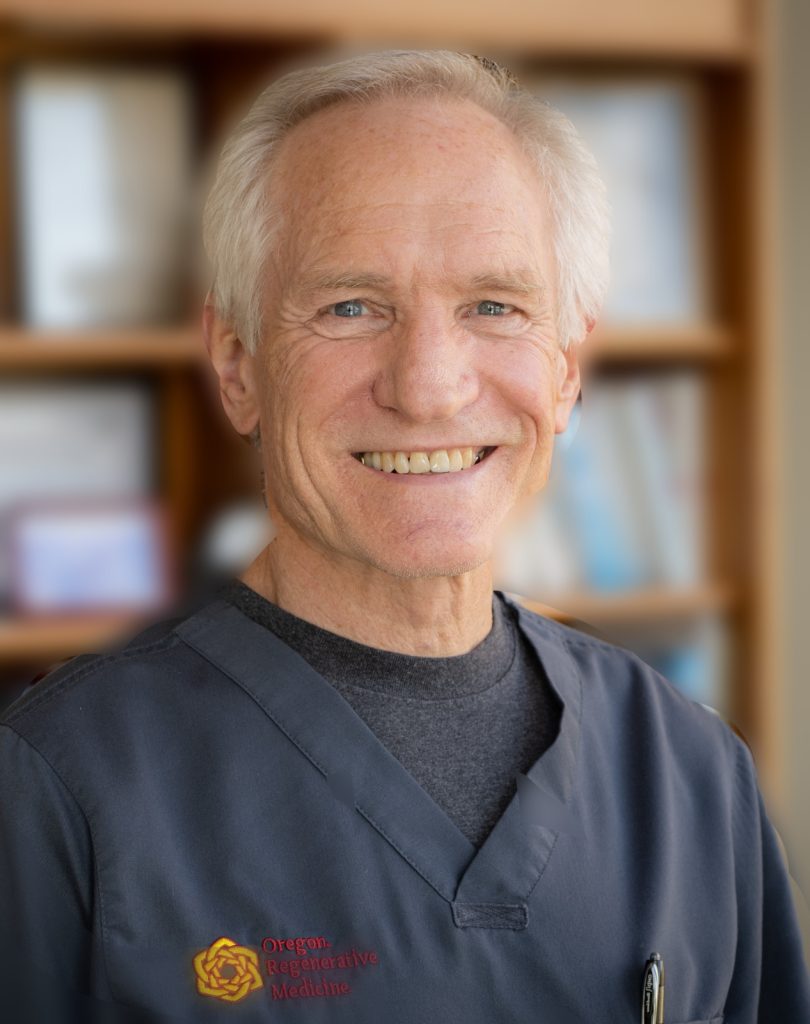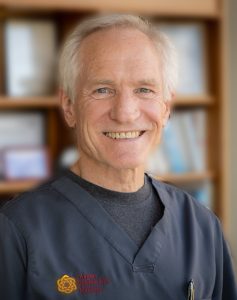 Dr. Noel Peterson is the Medical Director of Oregon Regenerative Medicine , and has practiced naturopathic medicine in Lake Oswego since 1978.  He specializes in natural and regenerative cellular medicine, including Prolotherapy, PRP (Platelet Rich Plasma), and Stem Cell Regenerative Medicine, which utilizes adipose-derived stem cells. He is one of only three physicians certified in Prolotherapy in the Pacific Northwest and the only physician certified in Prolotherapy in Northern Oregon and Southwest Washington.