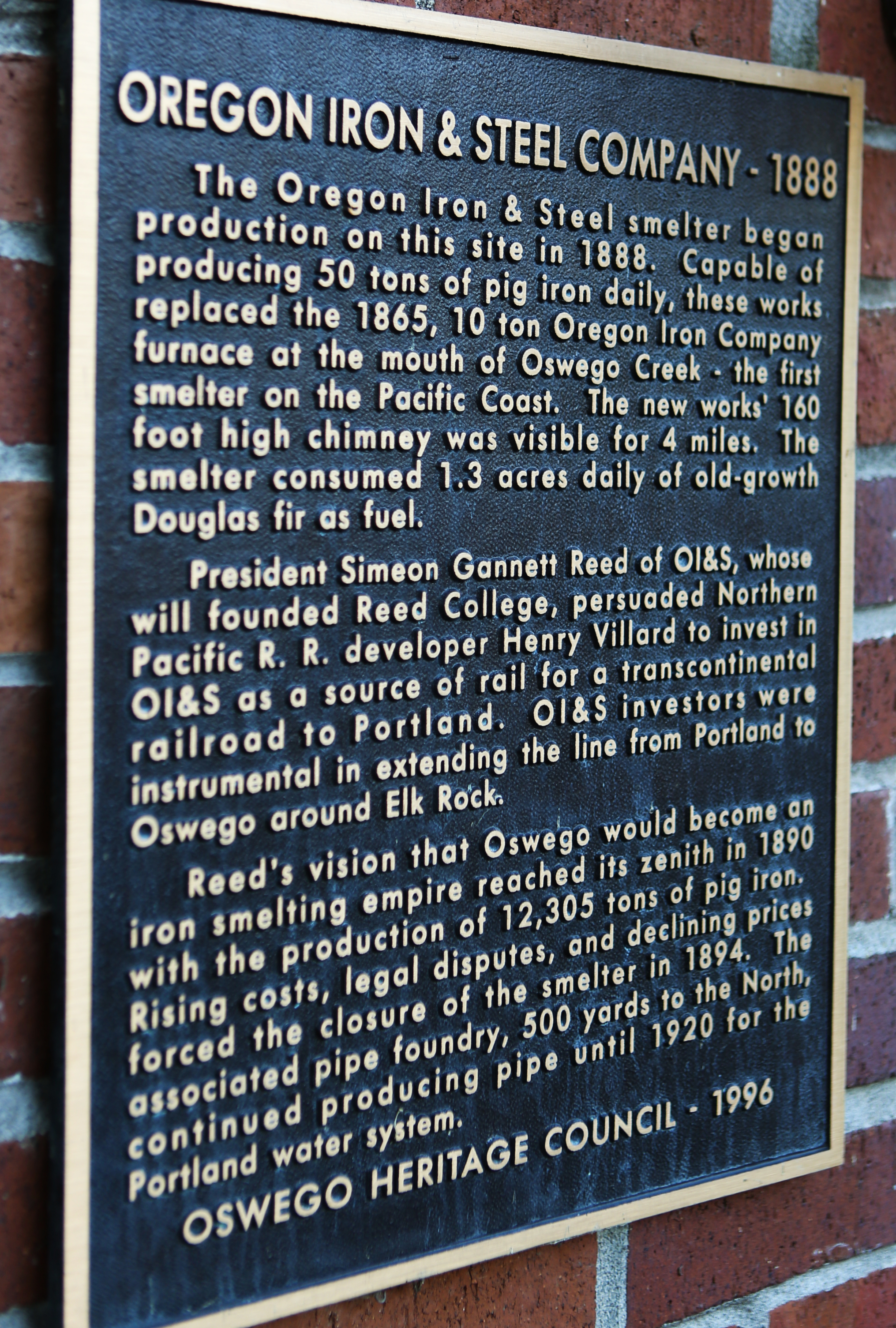 Oregon Regenerative Medicine is located inside The Foundry Building at Oswego Pointe. The Foundry is on the Willamette River and is surrounded by the City of Lake Oswego's beautiful 42-acre riverfront park system.
Our patients enjoy easy access to the Riverfront Amphitheater and Foothills Park. We invite you to stroll along the paved riverfront pathways or walk across our private bridge that leads to our stunning, circular deck floating over the river. 
The Foundry was built on the original site of the historic 1870's Oregon Iron and Steel Company, which once served as a Port of Call for the 3-masted schooners, steamships and sternwheelers that carried the trade and goods that built the Oregon Territory.
The Foundry used Iron ore mined from Lake Oswego's Iron Mountain, which was mixed with limestone shipped by 3-masted schooners from the San Juan Islands.  The furnaces were fired with charcoal from towering old growth fir to produce the first iron forged west of the Rocky Mountains. The original blast furnace has been lovingly restored at George Roger's Park. The Foundry at Oswego Pointe was built on the site of the second furnace, and from the riverfront pathway, you can see one of the original crucibles that formed much of the iron that built San Francisco..
The Oswego Pointe development was key to the City of Lake Oswego's Riverfront restoration project, and was envisioned to encourage social interaction and community identity within a commercial development. Previously a restaurant, The Foundry at Oswego Pointe was professionally restored in 2010, its rustic brick exterior extended into the lobby, its grounds sculpted and tended, and its floors, vaulted ceilings and decks all renovated. When you visit, feel free to walk around and find the plaques on our building and nearby landmarks that detail our rich history.