by Dr. Noel Peterson, ND, DAAPM
These Patient Advisories are meant to provide information only and not intended to offer medical advice. Medical advice can only be offered in the context of a patient consultation with your physician
One of the SARS-CoV-2 most dangerous symptoms affecting young and old patients is the striking increase in emboli and strokes. What can be done?
The increased clotting found in infected patients is causing venous thromboembolism and strokes in otherwise healthy individuals and, in addition to neurological damage, is one of the mechanisms driving the lung and kidney damage seen in COVID-19 infections. Recent research has pointed to a mechanism called fibrinolysis shutdown, or inhibition of fibrinolysis, meaning that the body's natural mechanisms needed for preventing and breaking up of clots is being targeted by the virus.
In the US, stroke has emerged as high risk in younger patients
About 50% of COVID-19 cases admitted to ICUs are under 50 yrs, and about 1/3 of new cases admitted to the ICU are aged 20-40 yrs and are dying from, or being disabled by strokes. "Our findings support a growing body of evidence that patients with COVID-19 are at high risk of blood clots, both in small and large blood vessels," Frank Wright, MD, Department of Surgery, University of Colorado Anschutz Medical Campus, Aurora, told theheart.org | Medscape Cardiology (3). While the death rate in these younger patients is lower than in the older population, these patients are being injured by or dying from venous thromboembolism and strokes at a very high level. No one knows why the younger population is affected more severely in the U.S. compared to China.
Re-emergence of another ancient remedy? Fibrinolytics may offer some protection against virus-induced strokes
Fibrinolytics are compounds that increase the breakdown and prevent cross-linking of fibrinogen, the sticky compound that forms blood clots. SARS-CoV-2 has been shown to inhibit the clot-busting enzyme plasmin found naturally in the patient's blood. Patients with elevated fibrinogen are at particularly high risk.
One of the safest and oldest natural fibrinolytic compounds is Nattokinase, a fibrinolytic derived from the ancient Japanese fermented food Natto. Legend has it that the benefits of natto were first realized by the feudal Shogun military dictators of Japan around the 10th century AD. On long campaigns to raid a rival Shogun, the samurai would transport soybeans in straw baskets, where the soybeans would ferment. Horses fed this fermented mash, called natto, had increased endurance and lung capacity, which would provide a critical advantage in raids and battles with neighboring feudal Shoguns.
Modern science has shown that the horse's increased endurance was largely due to the fact that the fermenting bacteria, Bacillus subtilis var. natto, produces the fibrinolytic enzyme, Nattokinase, which lowers the viscosity of the blood and improves lung perfusion. This mechanism is due to the fact that in addition to being a fibrinolytic enzyme, Nattokinase upregulates the conversion of plasminogen to the body's own proteolytic enzyme, plasmin. Plasmin is capable of hydrolyzing fibrin into polypeptides; it also hydrolyzes the precursor to fibrin, fibrinogen, and other plasma proteins, thereby reducing clotting and dissolving existing clots.
I have been prescribing Nattokinase for over 25 years to help prevent strokes and clot formation in our patients, and to improve blood flow in the patient's lungs. Most fibrinolytic drugs carry a high risk of bleeding and have an LD50 (lethal dose for 50% of the population) very close to the therapeutic dose. By contrast, Nattokinase has a very low risk of bleeding and a very high LD50, over 100 times its therapeutic dose. When properly prescribed and monitored by bleeding time tests, Nattokinase has been shown to be an effective and safe fibrinolytic (4) and to reduce blood viscosity and may be indicated in the prevention of strokes in COVID-19 infections.
Current recommended best practices
The Centers for Disease Control and prevention emphasize social distancing, mask-wearing in public, frequent hand washing, and quarantining when necessary. The CDC guidelines are our best hope at stemming the tide of new infections and eventually returning to life as normal.
What about prevention and treatment?
What we don't know: No human clinical studies have been conducted on the efficacy of any natural compounds in the treatment or prevention of any coronavirus infection. No one knows if compounds that trigger ionophore induction of Zn++ induced inhibition of viral RNA-dependent RNA-polymerase (RdRp) has an effect on human viral infection, or if fibrinolytic compounds like nattokinase are effective or safe in the prevention or treatment of hypercoagulability and strokes in COVID-19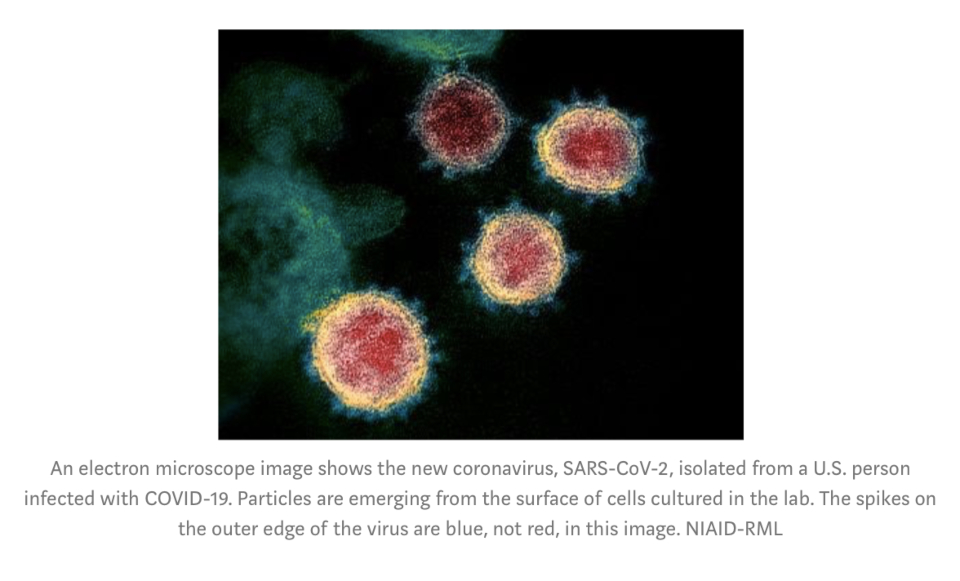 My prevention and treatment recommendations
We have a rapidly emerging public health catastrophe and little is known about how to prevent the people who have already been exposed from becoming fully symptomatic. Once the virus has hijacked our cells to replicate itself, patients become sick, and if tested, and confirmed, finally are given supportive treatment. Only social distancing and Stay Home Orders, mask-wearing, isolation and quarantine of persons of high risk for exposure, and frequent soap and water hand washing can address the COVID-19 pandemic and flatten the curve of viral infection.

Acting on the Best Available Evidence
Faced with the reality of a rapid increase in cases, and when the only course of after exposure treatment recommended is self-imposed quarantine, we do what doctors have done for ages in the face of epidemics: we advise, support and treat our patients based on the best available evidence. But this is important for you to understand: we are still waiting for conclusive case studies on the effects of zinc ionophores, Nattokinase, vitamin C, or any other compounds on COVID-19.

Here is our latest three-tiered approach to the management of suspected COVID-19 in addition to CDC guidelines:
Preventive support for: elderly patients who are at risk of exposure; all patients with a comorbidity risk (COPD, respiratory diseases, cardiomyopathy, congestive heart failure, diabetes, frailty); healthcare workers who are at the highest risk of infection; for persons who have been in close proximity and exposed to known COVID-19 positive cases. High-dose Vitamin C, Sambucus, and green tea are evidence-based preventives.
Active treatment with high-dose vitamin C, nattokinase, and natural zinc ionophores may be indicated for those who test positive for COVID-19 and are symptomatic (fever, cough, shortness of breath). Only your doctor can make this decision.
Hospitalization for patients who develop symptoms of acute respiratory distress (ARD) or other severe manifestations of COVID-19 infection.
If you would like to consult with us on our protocol for improving your immune response, contact Oregon Regenerative Medicine at (503) 636-2734. We are also providing telemedicine video consults and currently taking supplement orders and shipping them or placing them outside the clinic door for pickup, and taking extraordinary sanitizing measures for our patients at ORM. In the meantime, continue to practice exceptional hygiene and handwashing, social distancing, and remember to exercise, eat healthfully, and avoid immune compromising sugar intake.
What you need to know: The FDA has not approved of these statements, or any compound for the treatment or prevention of COVID-19 infection. Medical advice can only be given in the context of a medical consultation. Nothing in the compounds described below have been proven to treat or prevent any disease or malady, nor are these statements intended to provide medical or any other health advice in the treatment or prevention of any disease or malady. If you suspect exposure to an active case of coronavirus, and/or develop cough, fever chills, and respiratory distress, contact your physician for advice and medical treatment.

---
Sources
1) J Agric Food Chem. 2014 Aug 13;62(32):8085-93. doi: 10.1021/jf5014633. Epub 2014 Jul 31. Zinc ionophore activity of quercetin and epigallocatechin-gallate: from Hepa 1-6 cells to a liposome model. Dabbagh-Bazarbachi H1, Clergeaud G, Quesada IM, Ortiz M, O'Sullivan CK, Fernández-Larrea JB. https://www.ncbi.nlm.nih.gov/pubmed/25050823
2) Antiviral activity of Sambucus FormosanaNakai ethanol extract and related phenolic acid constituents against human coronavirus NL63. Weng JR, Lin CS, Lai HC, Lin YP, Wang CY, Tsai YC, Wu KC, Huang SH, Lin CW. Virus Res. 2019 Nov;273:197767. doi: 10.1016/j.virusres.2019.197767. Epub 2019 Sep 24. PMID: 31560964 [PubMed – in process]
3) J Am Coll Surg. Published online May 7, 2020
4) Nattokinase: An Oral Antithrombotic Agent for the Prevention of Cardiovascular Disease; Yunqi Weng,1 Jian Yao,1 Sawyer Sparks,2 and Kevin Yueju Wang2,*Int J Mol Sci. 2017 Mar; 18(3): 523.